Have you ever wondered about the origin of some English idioms? Or where they came from? Our friends from Invaluable created this outstanding infographic showing us how some English idioms came to life. 
When you get to the intermediate level, it's crucial to learn colloquial speech and idioms. That's what will help you get faster to fluency and proficiency. 
Invaluable created a neat visual that outlines some of the most used English idioms, their origins, and how they're used in a modern context. From "resting on laurels" to "the pot calling the kettle black," take a deeper dive into these figurative phrases to better help understand how to use them in spoken language.
Check out Invaluable for more interesting things beautifully visualized and don't forget to save this infographic on Pinterest for later!

Did you enjoy this post, you might also enjoy learning more about these 25 English idioms. Do you really know these most-used English idioms or you just think you do? Take the quiz to find out.
Pin it for later!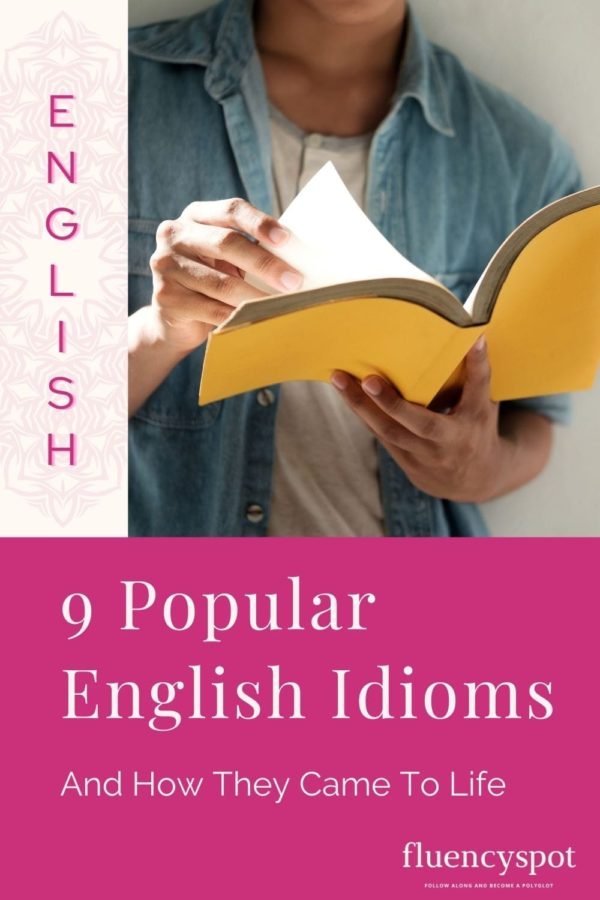 Hi there! I'm Ana aka Mizuki Tao – a language lover and founder of the FluencySpot blog. I speak Romanian, Russian, and English. Currently, I'm improving my Spanish, German, and Japanese speaking skills. On FluencySpot I share all the tips and resources that helped me learn these languages faster.