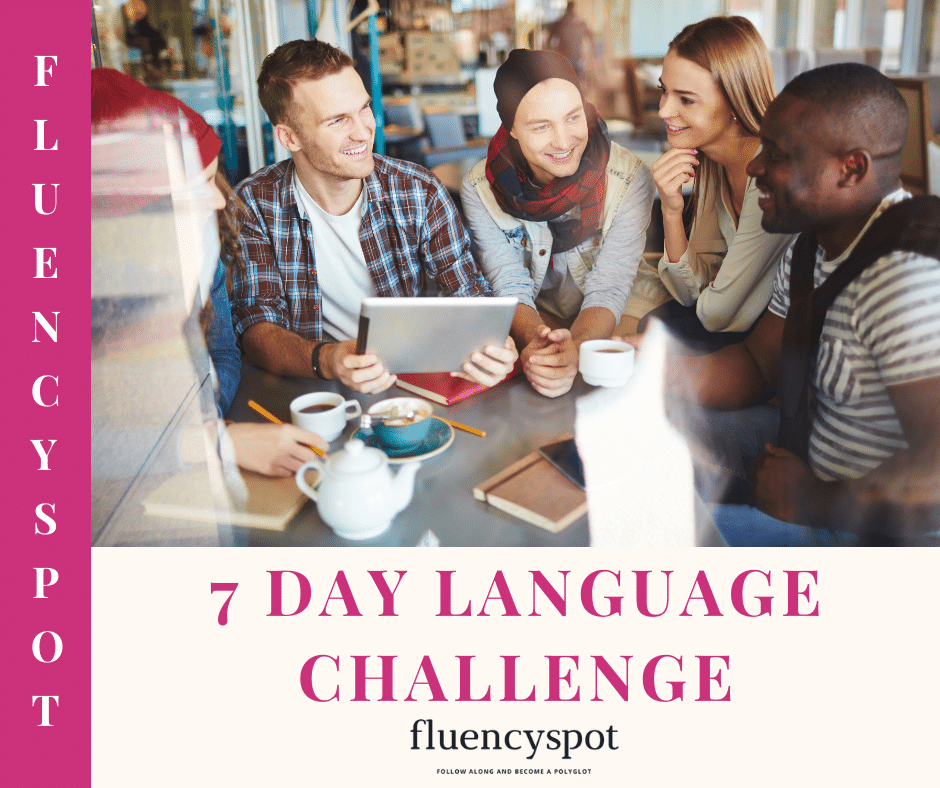 Welcome to the 7 Day Language Challenge. Do you want to improve your English, learn Spanish or maybe a completely different language like Chinese?
Have you been searching for the best tips and resources but can't find anything that works? You don't see any progress? Are you looking for a quick and effective way to learn a language? I have the answer that will help you learn a new language forever!
Are you ready to hear it

Sit down, open your textbook (app, course), and learn. Just do it. It doesn't matter how many tips you know and how many learning websites you are registered on. If you are not going to study you won't learn. You might hear that watching TV in the target language will do the work…which in some cases is true. I learned Russian that way, and it took me over ten years to be able to fully understand it. And I still need to improve my spelling and speaking because I mainly learned Russian by hearing it.
I told you that I have the solution for you. Join the 7-Day Language Challenge. For the next seven days, you are going to receive emails with tasks that you need to complete. At the end of each day, you have to reply ''Done''. Over wise, you'll be dismissed. I understand everyone is busy and you won't have to stay with your textbook in your hand all day long. If you want to see results you have to dedicate your time to English, Spanish, Russian or whichever language you're learning, even 5 minutes will be enough to make progress. That doesn't refer to just learning a language but to everything in life.
Are you already imagining yourself speaking Spanish or ordering your coffee in Japan? Are you ready to see how much can you learn in just one week?
Register now, prepare yourself for a productive week!
Also, you'll be part of the Facebook group where we are going to share our results and motivate each other to work harder.
Hi there! I'm Ana aka Mizuki Tao – a language lover and founder of the FluencySpot blog. I speak Romanian, Russian, and English. Currently, I'm improving my Spanish, German, and Japanese speaking skills. On FluencySpot I share all the tips and resources that helped me learn these languages faster.